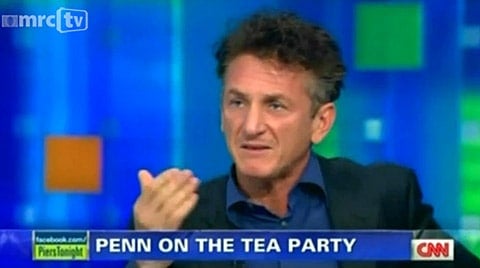 Sean Penn calls the Tea Party like he sees it in a Piers Morgan interview from Friday night:
"You have what I call the 'Get the N-word out of the White House party,' the Tea Party. This kind of sensibility, which is much more of a distraction...I don't think there's any doubt about it: If you ask any representative of the Tea Party, 'OK, Social Security, socialist, get rid of it?'' they're going to get very confused. At the end of the day, there's a big bubble coming out of their heads, saying, 'Can we just lynch him?"
Watch, AFTER THE JUMP...