"Princess of China" is an attempt by Coldplay to try something different. They've enlisted Rihanna. It's from their forthcoming album Mylo Xyloto.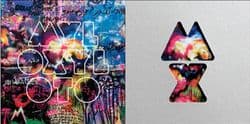 Stereogum writes:
"Princess" is a swing for the fences, with Rihanna scene-setting on a big wordless melody and some new-look stuttering Europop synths. Chris told MTV News it's "a song that I'd secretly kind of written to see if Rihanna would want to sing it, and that "at this point, we have nothing to lose, and so we've been trying some new things and trying to break down the perceived boundaries between different types of music."
Listen, AFTER THE JUMP...

Coldplay – " Princess of China " feat… by AceVideos