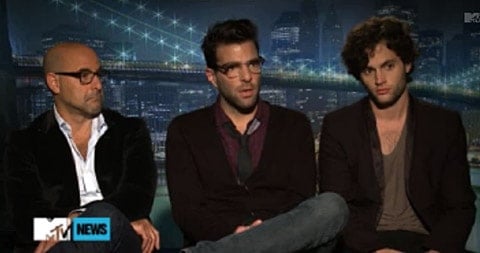 Zachary Quinto spoke with MTV News at a press call for his Wall Street drama Margin Call on Monday morning, vowing to be "part of the conversation" (on lgbt issues) when the time is right.
Of his reception as a gay man, Quinto said: "It's been enormously supportive — universally, unanimously supportive. I'm really grateful for that."
Watch, AFTER THE JUMP...