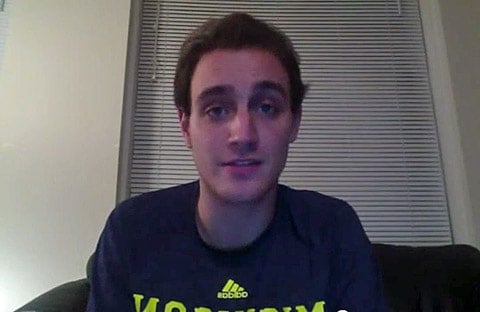 In a new YouTube video, Chris Armstrong, the gay former student body President at the University of Michigan who was harassed and bullied by assistant attorney general Andrew Shirvell in a highly-publicized story last year, announces that he and his family have set up a special scholarship fund at the U. of M for students who have faced bullying.
Shirvell was fired after publishing a blog in which he called  Armstrong  a radical homosexual, a Nazi, and Satan's representative on the U of M assembly.
Watch it, AFTER THE JUMP...