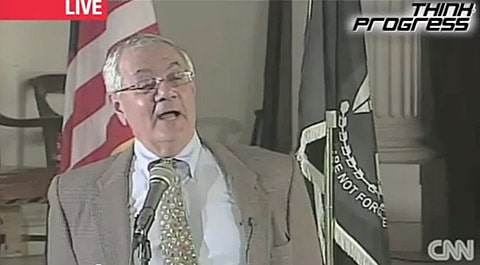 Think Progress LGBT pulled out this moment from Barney Frank's press conference earlier announcing his retirement, in which he expresses gratitude that Newt Gingrich could be the  Republican nominee, because he is so easy to tear down.
Said Frank:
I did not think I had lived a good enough life to be rewarded by Newt Gingrich being the Republican nominee. It still is unlikely, but I have hopes. Let me say, for example, I intend to continue to be an advocate of public policy. I look forward to debating, to take one important example, the Defense of Marriage Act with Mr. Gingrich. I think he is an ideal opponent for us, when we talk about just who it is, is threatening the sanctity of marriage.
Watch, AFTER THE JUMP...
(ps - I'll have more relevant video if and when it becomes available)