Gay man's jaw broken in attack in Edinburgh, Scotland.

Maggie Gallagher's anti-gay Thanksgiving video has 0% likes.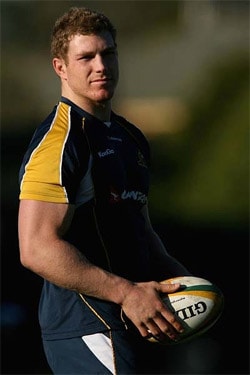 Australian rugby union player David Pocock, who has said he will wait to marry until everyone can, speaks out again as the debate for marriage equality heats up down under.

VIDEO: Canadian football legends brawl after one offers the other a flower at a luncheon.

Literary omissions: "The New York Times' Book Review's list of the year's 100 notable books does at least have Alan Hollinghurst's excellent The Stranger's Child, but it overflows with predictable, middle-grade, straight fare, and it omits nearly every LGBT favorite of the year in fiction and nonfiction."

Jared Polis: Gay Coloradan parent.

J Edgar Hoover outed my godfather: "I had a feeling growing up — and later, as I realized I was gay, and came to terms with it in my 40s — that something must have happened to my godfather. He had disappeared from my childhood. The only memory I have is of him driving away, in a convertible. I was just 8 when Hoover outed him. I didn't know what had broken the relationship. It wasn't until the early '90s, when I asked if my parents thought he had been gay, that they told me of his death, and of one night, in a Spanish restaurant in Tampa, when they were shocked to see Arthur emerge from behind the curtain of a private dining nook with a tipsy young airman. In all those years, they had never spoken of it, even to each other."

Miley Cyrus suggests she should lay off the bong: "You know you're a stoner when your friends make you a Bob Marley cake."

Hugh Jackman is on the Broadway diet.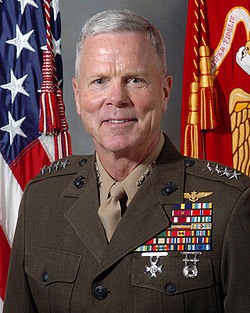 Marine Commandant General James Amos says U.S. Marines have embraced repeal of 'DADT'.

Two-time Tony Award nominee Christopher Sieber marries longtime partner Kevin Burrows.

Kansas Equality coalition seeks repeal of state's sodomy law: "Under Kansas law, homosexual sex is a criminal offense. But a 2003 decision by the U.S. Supreme Court says that laws that criminalize gay and lesbian relationships violate the equal protection provisions of the U.S. Constitution. 'We believe that the current statute, while ultimately unenforceable, is an affront to thousands of law-abiding gay and lesbian Kansans,' said Thomas Witt, chairman of the Kansas Equality Coalition."

U.S. to extend border fence 300 feet into the Pacific Ocean.

Alan Cumming to star in one-man adaptation of Macbeth for the National Theatre of Scotland: "I have been obsessed with the play all my life. It was the first Shakespeare I was in, at the Tron in Glasgow. Speaking to John Tiffany in New York, earlier this year, I had this idea I wanted to swap the roles of Macbeth and Lady Macbeth, because there are so many things about gender, I thought it would be a really exciting idea to flip that. So we did this reading like that, in New York, and Andy Goldberg had this idea I should just play all the parts. Never one to refuse a challenge, we decided to do it."

J Lo took her boy toy Casper Smart to Kauai for Thanksgiving.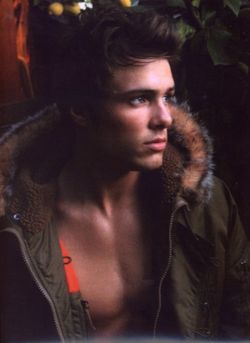 Male model fix: Zac Taylor.

Piranhas: Gay Las Vegas nightclubs battle over domain name.

When you gotta go: San Diego Chargers kicker Nick Novak relieves himself on the sidelines.

Russian LGBT groups appeal for letters opposing 'gay propaganda' law: "Launched today, the latest campaign seeks to persuade the European Court of Human Rights (ECHR) to instigate an early hearing of an appeal over a similar law passed in 2006 in the Ryazan region of Russia."

Gawker names new editors at Gawker, Deadspin.

Fourth Gay Pride takes place in Delhi, India: "The parade that commenced from Barakambha Road and culminated at Jantar Mantar caused a major stir as passers-by and traffic came to a halt trying to catch a glimpse of the colourful participants. Like each year, free masks, rainbow coloured scarves, flags, badges, whistles, candies etc were distributed. The masks were particularly for closet gays – those who have not disclosed their sexual orientation or gender. For 25-year-old Anshuman Singh, the masks were a must till last year's parade as he was a closet gay. But after revealing his sexual preference to his family earlier this year, he has 'broken the shackles'." (Video report HERE)