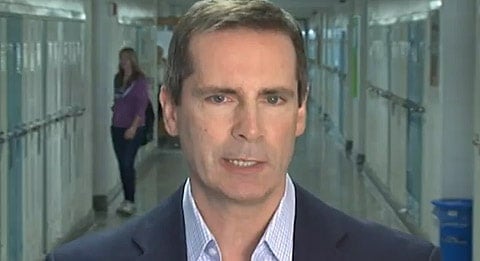 Premier of Ontario Dalton McGuinty today released an "It Gets Better" video and announced the introduction of legislation as he met students at L'Amoreaux Collegiate Institute in Toronto.
Details of the anti-bullying legislation:
Tougher consequences for bullying and hate-motivated actions -- up to, and including, expulsion; Requiring all schools to support any students who want to lead activities that promote understanding, acceptance and respect for all; Requiring school boards to develop policies and guidelines that include greater supports for students.
Watch McGuinty's excellent video, AFTER THE JUMP...