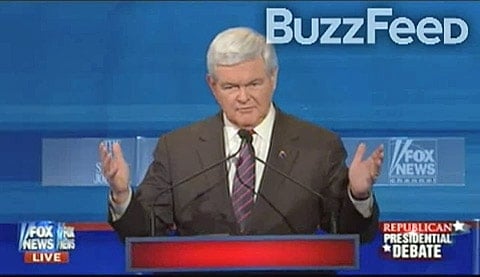 At last night's Myrtle Beach, South Carolina debate, Newt Gingrich elicited a standing ovation from the crowd over a series of questions on food stamps, poverty, and jobs for poor kids.
Moderator Juan Williams was booed after asking Newt if his comments are not intended to belittle the poor and racial minorities.
Watch, AFTER THE JUMP...