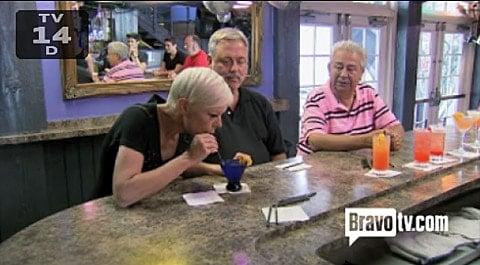 Tabatha Coffey talks to AfterElton about bringing her 'hard a** b*tch' attitude to Ripples, a longtime gay bar in Long Beach, California:
It's an institution because it's been in Long Beach for so long and it was one of the first gay dance clubs in Long Beach. Forty years they've been there. So, for me, because it's been there for such a long time and because it's been in the family for such a long time, it was important to save it to me, because it's part of the area. I think it's important to save that and the legacy of it.The owners were really so stuck in their ways it was crazy. You know what? We're a different community now. We're different than we were 40-years ago. Our community has evolved. Forty years ago it was a very different community than it is now. We didn't have as many choices as we have now. They were still looking at it in this old school way.
Check out some previews of tonight's episode, AFTER THE JUMP...
Visit msnbc.com for breaking news, world news, and news about the economy