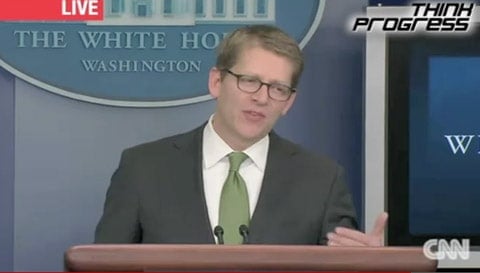 White House Press Secretary Jay Carney was lobbed a few questions about Obama's 'evolving' position on marriage equality today.
One reporter sarcastically asked whether there are books that Obama reads to help him along on his position. It was followed by a question from Washington Blade reporter Chris Johnson, who asked if there was any chance Obama would endorse marriage equality in his upcoming State of the Union address.
Said Carney: "I will not rule anything in or out. I'm just not going to talk about — beyond pointing at his words — his personal views on this. I think his administration's policies on related issues are there for people to judge."
Watch, AFTER THE JUMP...