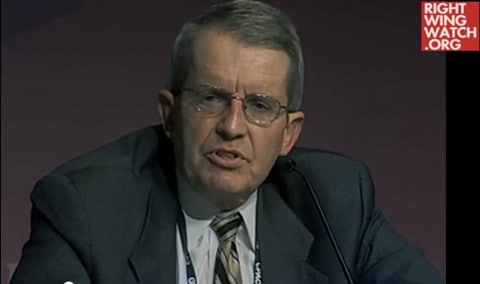 CPAC has kicked off with a panel called "Do 'We Still Hold These Truths?': The Future of the Conservative Movement" on which Jeffrey Bell, the Policy Director at the American Principles Project participated, Right Wing Watch reports.
Bell told attendees that the main goal of the Left is to destroy organized religion and traditional families.
Welcome to CPAC, AFTER THE JUMP...