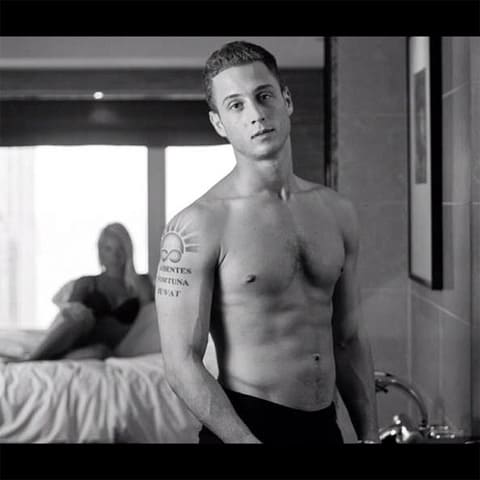 Last night Tom Hanks son and aspiring rapper Chet Haze decided he needed some attention so tweeted out a couple shirtless shots of himself: "Ladies... This is for you."
Apparently Haze wasn't prepared that the shots would actually make men tune in: "Yo, Shout out to ALL my fans-- both straight and gay... #humbled but just so you know I'm straight lmao ok ThankYou"
One more shot, AFTER THE JUMP...