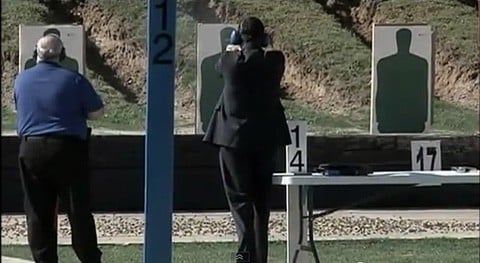 Rick Santorum was campaigning at a gun range in Monroe, Louisiana today. As he fired a .45 caliber semi-automatic Colt pistol at a silhouette target, a woman shouted out, "pretend it's Obama."
The Secret Service is investigating. The AP reports: "Santorum was wearing protective ear muffs. He said later that he didn't hear the remark but denounced it as 'absurd.'"
Watch the video (the remark comes at about :36), AFTER THE JUMP...