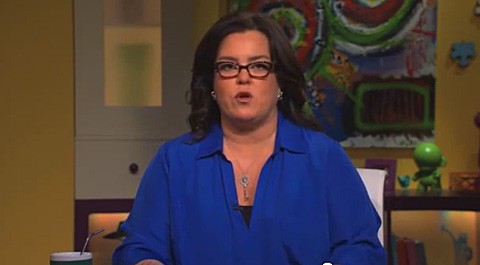 Rosie O'Donnell chimed in on the waning Kirk Cameron episode on Friday, telling the former TV actor that she and Jesus don't approve of his behavior.
"It's so not pious. It's very un-Christlike Kirk. Really. If you want to follow the Jesus model man, don't go shaming people like that."
Watch, AFTER THE JUMP...