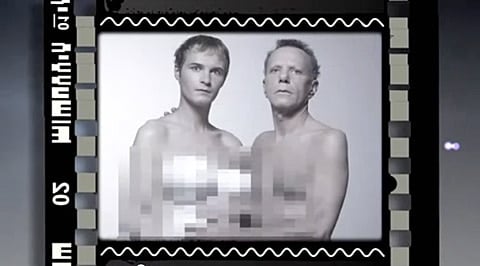 In Australia, MP Bob Katter is making headlines for a television ad attacking Liberal National Party (LNP) leader Campbell Newman's stance on gay marriage. The ad features two scantily clad men in an embrace as its narrator repeats 'gay marriage' again and again.
Watch the ad, AFTER THE JUMP…
In a statement, Mr Katter's half brother Carl Katter said the ad was disrespectful.
''This ad ignores the high level of support for marriage equality in Queensland, and is totally disrespectful of the many gay Queenslanders who proudly contribute to their state every day of their lives,'' he said.
Bob Katter told the Network Ten he respected his half brother's position.
''I admire his candour, his forthrightness in coming forward,'' he said.''I haven't had a lot to do with him down through the years, but I admire him for that.''
Mr Katter said while his half brother might be hurt by his party's stance, there would be ''many other people'' who would be hurt by gay marriage.
It's not the first time Carl Katter has attacked his half-brother's position on marriage equality. In August 2011 he said "It's hurtful, its dangerous, it's damaging, and it's really inappropriate."
Gay rights groups have also spoken out against the ad:
Healthy Communities Queensland executive director Paul Martin has labelled Katter's party a ''hate group''.
''It's this kind of hate attack on the gay and lesbian community that contributes to rates of mental illness and suicide being four to five times that of heterosexual people,'' he said in a statement.
Newman reportedly supports same-sex marriage but since the LNP voted against Queensland's civil union legislation he has kept those opinions to himself.
Watch the ad, AFTER THE JUMP…