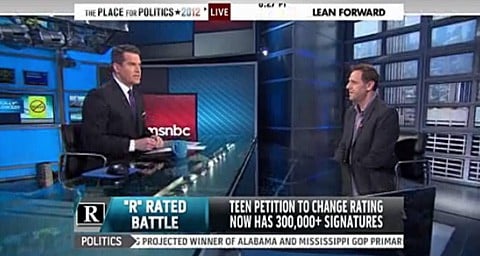 Yesterday, Thomas Roberts spoke with Lee Hirsch, the filmmaker behind Bully, and the battle being led by Harvey Weinstein and student activist Katy Butler to get the MPAA to change the film's rating from 'R' so that kids will be able to see the film.
Weinstein has threatened to leave the MPAA unless they change the rating.
Watch, AFTER THE JUMP...
(via ed kennedy at afterelton)
Visit msnbc.com for breaking news, world news, and news about the economy