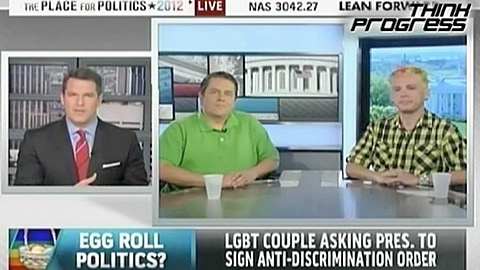 Last week I reported on Jarrod Scarbrough and Les Sewell, the New Mexico couple of 18 years who are attending the Easter Egg Roll at the White House today and said they planned to press Obama on signing an executive order protecting LGBT people from workplace discrimination.
MSNBC's Thomas Roberts caught up with the couple before the event today, Think Progress LGBT reports. Roberts asked the couple why they planned to "get political with the President at an event like this?"
Watch, AFTER THE JUMP...