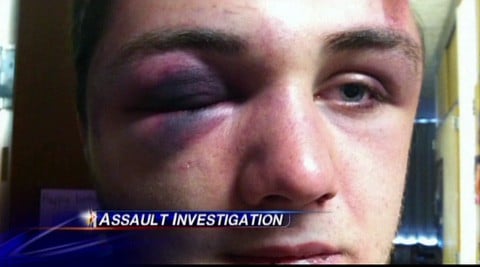 Although it only mentions "obscenities" in its broadcast report, anti-gay slurs were used by a group of Colorado State University football players on Friday before they brutally beat a group of freshman students following a late night party, according to 9News:

Haley and Gocha, 20, spoke to the Coloradoan and 9NEWS on Sunday at Corbett Hall.
They say they were leaving a party at LaPorte and Shields about midnight on Friday when an SUV loaded with fellow students drove past, its occupants yelling homophobic insults. When Gocha responded with the same insult, the SUV screeched to a halt and several men piled out, Haley said.
"You could just tell they were looking for a fight," Haley said. "They just started beating the back of Donny's head in."
Watch the 9News report, AFTER THE JUMP…