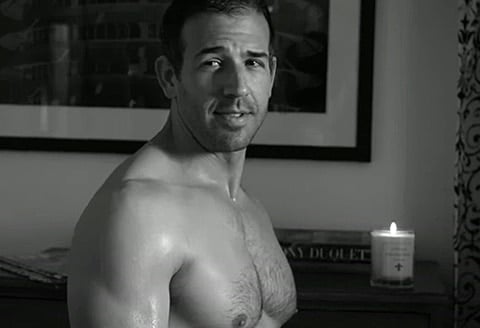 Haven't seen an ad as hunky-romantic as this one from John Saint-Denis in quite some time. Obviously, one hopes for a part two. That Peter Calandra (above) sure knows how to sell a candle.
Here's the setup:
After a difficult day, Paolo rushed from the American offices in Torino, climbing up the hills to Montgenevre just over the French border. Phone dead, car stopping and starting, navigating road construction, he was going to be late for their anniversary dinner at their Palazzo.
Watch (briefly work-unfriendly), AFTER THE JUMP...
(via kenneth)