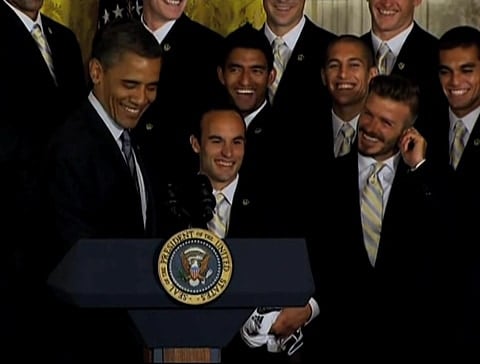 President Obama welcomed the L.A. Galaxy to the White House today and singled out David Beckham for a round of barbs about his age, as well as his fashion sense, Politico reports.
"Half his teammates could be his kids," said Obama, adding, "It is a rare man who can be that tough on the field and also have his own line of underwear. David Beckham is that man."
Watch, AFTER THE JUMP...