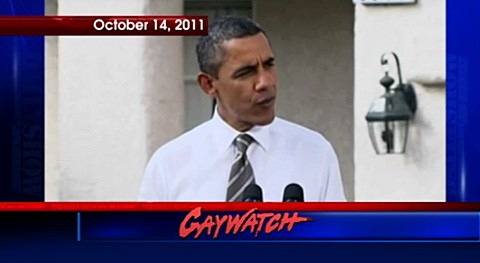 Jon Stewart looks at the LGBT non-discrimination executive order that Obama is refusing to sign, the battle for marriage in North Carolina, and the Family Research Council's take on the break-up of Mike and Ike.
Stewart attempts to see things from Tony Perkins' point-of-view through the aptly-designed "Perkins Cam". Click HERE to view.
Or just check it all out, AFTER THE JUMP...