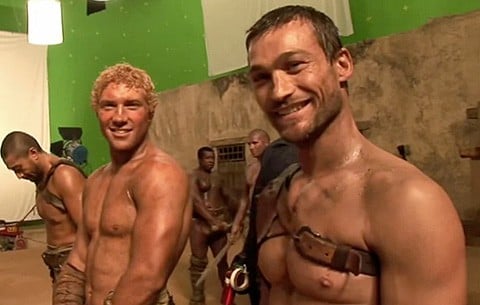 Spartacus: Blood and Sand fans should be interested in this sobering yet inspiring Kickstarter project which documents Andy Whitfield's unsuccessful battle against non-Hodgkins lymphoma.
Not knowing what would happen, Andy invited a camera to follow him throughout his journey as he explores both medical and alternative healing option in Australia, New Zealand and India. This unprecedented access and his openness and honesty gives the audience an intimate look into his personal life, that is rarely shared, especially by a celebrity. It was Andy's hope that by opening his story up to a documentary, he might help or inspire others facing similar challenges, while pushing to accelerate the pace of cancer research around the world.
Watch, AFTER THE JUMP...