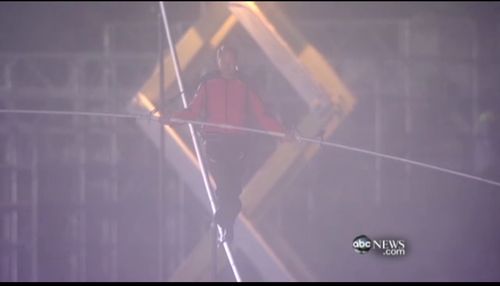 Last night, Nik Wallenda became the first person to ever cross Niagara Falls on a high wire.
It was a cool stunt, and it was good that Nik Wallenda got to do it. The Flying Wallendas are arguably the most storied family in the dare-devilry and circus biz. They've been around for a century, more or less, and a lot of them have been killed in their pursuit of daringness. 

Nik Wallenda wasn't killed, and ABC's coverage of his stunt was strangely touching. Watch AFTER THE JUMP ...