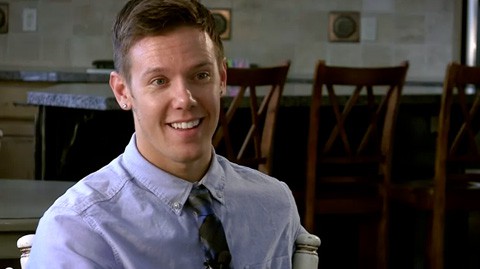 So You Think You Can Dance winner Benji Schwimmer has come out of the closet in an interview with the Mormon Stories Podcast that spans five and a half hours, Reality Blurred reports. Schwimmer was the winner of the second season of SYTYCD in 2006.
I have only had a chance due to time to really skim moments of the videos, but it all follows in three separate videos. The first and second deal with his coming to terms with his sexuality, and quitting the Mormon church in 2011 because of its policies regarding gays working with youths. He also founded the charity group D.E.M.A.N.D. which helps provide healthcare to dancers with HIV/AIDS, as well as other groups who are in need.
Dive in to the interviews, AFTER THE JUMP...
Parts 1 and 2: