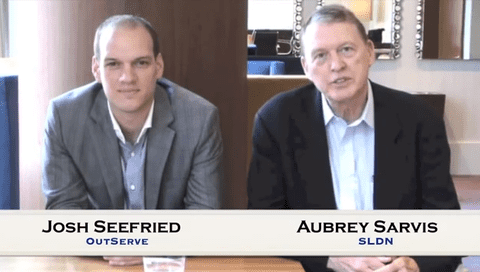 Big news on the pro-gay military front: Servicemembers Legal Defense Network and OutServe announced this morning that they're merging into one group.

"This comes down to mission first, just as it always is in the military. Both of these organizations recognize that they are stronger and more effective together," said Josh Seefried, co-foudnder of OutServe, which began as a simple Facebook page of closeted servicemembers a mere two years ago and grew into a leading voice in the fight against Don't Ask, Don't Tell.

Seefried went on, "What began as a simple effort to tell our stories has grown into something we could never have imagined, and today's announcement that OutServe and SLDN will combine represents the next step in that evolution. Each organization brings its own strengths to the fight for full LGBT military equality, and we are stronger together."

Mike Magee, co-chair of SLDN's Board of Directors, is equally excited by the merger, saying in a press release, "Since [DADT's] repeal, we've worked even more closely together and in doing so, it has become more and more clear that our shared mission - representing actively serving military and veterans, as well as fighting to achieve full LGBT equality in the military - is better accomplished by uniting the two organizations and working together as one on behalf of the brave men and women of our armed forces."

AFTER THE JUMP, Seefried and SLDN executive director Aubrey Sarvis discuss the merger, which will be finalized in October.