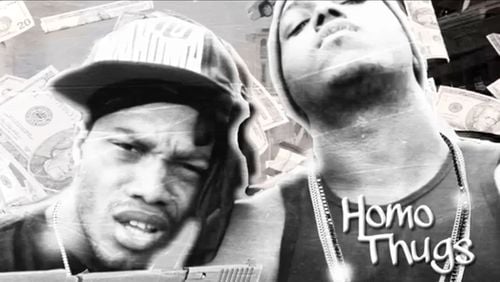 This video, which seeks to be (and, some say, succeeds in being) hilarious, is from Jermaine Fowler, star of the soon-to-be resurrected In Living Color, and comic Kevin Barnett, of New York City. It's part of an in-progress web series called "Homo Thugs," which promises a "real look inside the lives of two homophobic, in-the-closet gangsters." Funny? 
Readers at work, please note: The language is coarse.
Watch AFTER THE JUMP ...