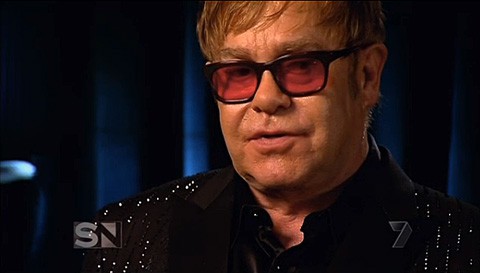 Elton John went after Madonna in an interview with Australian music journalist Molly Meldrum during which he also talked about his own career, and his 19-month-old son Zachary:
"Fate took a big hand in my life."
Lady Gaga, of course, is the boy's godmother, and Elton took the opportunity to offer his opinion on some of her pop music peers, including Madonna, about whom he didn't mince words.
"Her career's over. Her tour's been a disaster. And it couldn't happen to a bigger c*nt."
He added:
"If Madonna had any common sense she would have made a record like Ray Of Light and stayed away from the dance stuff and just been a great pop singer and make great pop records, which she does brilliantly. But no, she had to prove that she was like...and she looks like a f*cking fairground stripper. She's been so horrible to Gaga."
Watch, AFTER THE JUMP...