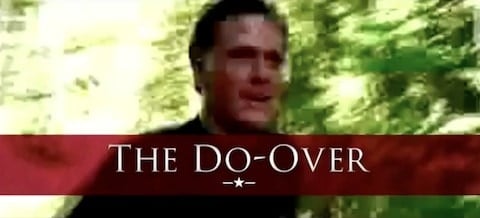 The Obama campaign has released a spoof movie preview of the imminent Republican National Convention mocking the "remake" of Mitt Romney and revisiting some of the more well-known Romney gaffes of the primary season including his "trees are the right height" speech, calling the convention "an Etch-a-Sketch of epic proportions".
Rated "N" for "Not Gonna Work."
Watch, AFTER THE JUMP...