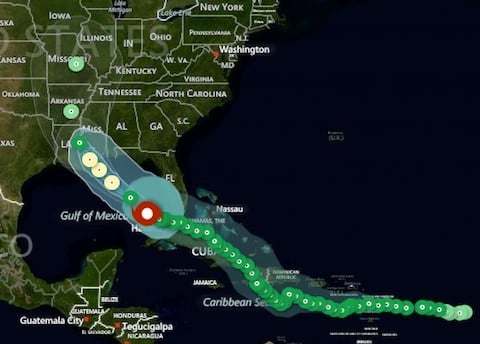 Nearly seven years to the date, Tropical Storm Isaac appears headed as a category 2 or 3 hurricane for the exact same region devastated by Hurricane Katrina in 2005. Louisiana and Alabama have both declared states of emergency as the entire area from east of Morgan City, Louisiana, to Destin on the Florida Panhandle is under a hurricane warning.
The NYT Caucus looks at the nightmare it presents for Republicans, aside from having the first day of the GOP convention pushed:
Searing images of wind-damaged homes, flooding and mass evacuations — all fraught with the memory of Hurricane Katrina — may well compete on television with Mr. Romney's bid to seize the initiative in his battle with President Obama for the White House.
"Images of revelry by Republicans at a time of suffering by other Americans — no party wants those optics," said Steve Schmidt, who helped lead Senator John McCain's 2008 presidential campaign. "You have terrible awareness of all that stuff."
Four years ago, Mr. Schmidt and other Republicans postponed the first day of the Republican convention in Minneapolis as an even larger hurricane headed through the gulf toward New Orleans. Mr. Schmidt said the fact that the canceled day would have fallen on the anniversary of Hurricane Katrina, which made landfall on Aug. 29, 2005, was foremost in their minds.
"The optics of that were not good," Mr. Schmidt recalled.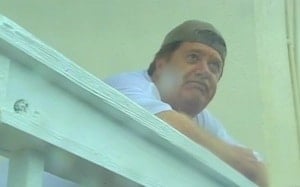 Isaac slowed a bit yesterday as it passed by Cuba and Key West. Meteorologist Bryan Norcross wrote on Facebook last night:
What a horrendous confluence of events. Tropical storms never get on people's radar, and the fact that Isaac passed Key West with less effect than a gusty afternoon thunderstorm made the situation worse. Even with a Cat 1 hurricane, will people take action tomorrow that may save their life Tuesday night?
Isaac's extremely large circulation is one of the factors that should make it intensify relatively slowly, and a track that misses the high heat-content pools in the Gulf should help in that direction as well. Plus it has less than two days over the water before landfall. But, the water ahead is still plenty warm – over 85 degrees – and the atmospheric pattern looks very favorable for strengthening. Taken together, the NHC's Cat. 2 forecast looks reasonable, though preparations should be made for a Cat. 3, given the lack of skill inherent in intensity forecasting.
In any case, that same large circulation will move a lot more water toward the coast than an average hurricane. The entire Hurricane Warning area – from Louisiana to the western Panhandle – is extremely vulnerable to storm surge flooding.
Watch a CNN report from Key West, AFTER THE JUMP…