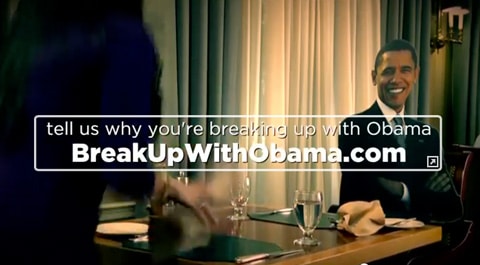 The newest ad from the RNC, which will be "worked into rotation," according to CNN, features a young woman breaking up with Obama at dinner, throwing down her napkin, and saying:
"Listen, this just isn't working. It's been four years. You've changed. Your spending is out of control. You're constantly on the golf course. And you're always out with Hollywood celebrities. You think I didn't see you with George Clooney or Sarah Jessica Parker?"
Watch, AFTER THE JUMP...