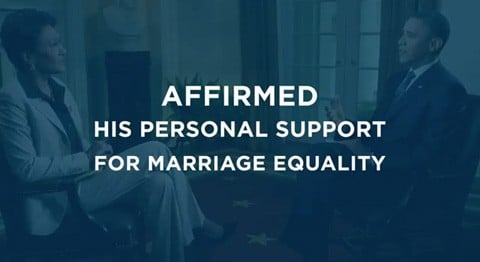 Earlier this evening at the Democratic National Convention, this video was broadcast touting President Obama's LGBT accomplishments including repeal of 'Don't Ask, Don't Tell', extension of hospital visitation rights to same-sex partners, and personal support of marriage equality.
The video preceded an appearance by Iowan Zach Wahls, who spoke about his two moms.
Watch it, AFTER THE JUMP...