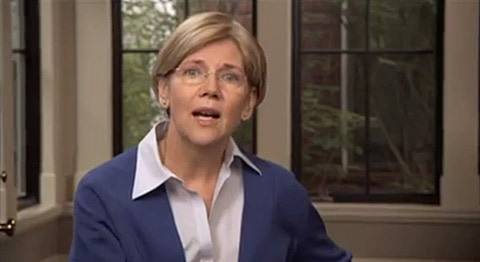 Elizabeth Warren responds in a new ad to attacks from Scott Brown about her Native American background:
"As a kid, I never asked my mom for documentation when she talked about our Native American heritage. What kid would? But I knew my father's family didn't like that she was part Cherokee and part Delaware — so my parents had to elope. Let me be clear, I never asked for, never got any benefit, because of my heritage. The people who hired me have all said they didn't even know about it. I'm Elizabeth Warren, I approve this message. Scott Brown can continue attacking my family — but I"m gonna keep fighting for yours."
Watch, AFTER THE JUMP...
Earlier...
Scott Brown Staffers Mock Elizabeth Warren with Native American War Whoops, Tomahawk Chops: VIDEO [tlrd]