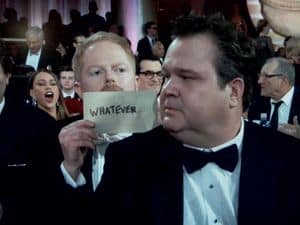 BY SAM GREISMAN
A look back at the big stories on a busy day
ENTERTAINMENT
Jesse Tyler Ferguson is not pleased that he lost his Emmy bid to Modern Family co-star Eric Stonestreet. This being an election year, he is taking to the TV to warn against the evils of Stonestreet. 
Lots of "divas" in the news today. First watch this X-Factor contestant bring the house down with her version of Cher's "Believe". Also, Madonna expressed her support for Obama last night, even if it was in a kind of awkward way. Lastly, check out Barbara Streisand playing Seth Rogen's mom in the forthcoming The Guilt Trip. 
**
ELECTION 2012
It seems that Mitt Romney is really struggling to go a day without saying something highly questionable. In a recent fundraiser Romney mused on how terrible it is that airplane windows don't open. Umm…alright. Meanwhile Romney's running mate Paul Ryan was in Ohio today where he indicated that gay marriage is not a "human" value. 
While Romney and Ryan continued to class it up, President Obama spoke at the UN General Assembly today and condemned violence abroad as well as the attacks in Libya. 
And Massachusetts Senator Scott Brown's staffer took racial attacks on Elizabeth Warren to a whole new level today.
**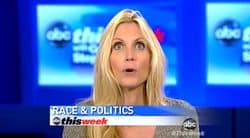 WINGNUTTERY
Newark Archbishop John J. Myers issued a statement today in which he said, among other hateful things, that pro-gay Catholics should refrain from taking communion. And Ann Coulter is certainly no stranger to inflammatory remarks. She's done it again, this time announcing that gays are not owed civil rights.
**
MARRIAGE EQUALITY
None of the DOMA cases nor the federal Prop 8 case have appeared on the Supreme Court's list of cases for this session.  However, they have not yet said "no" to them.
**
GAY FUN
Just when you thought West Hollywood couldn't get any gayer, the crosswalks are gonna be rainbow colored! 
**
VIDEO HIGHLIGHTS
Can't quit Breaking Bad? You're not the only one! Ke$ha's new single "Die Young" will make you wanna dance! Frank Ocean also has a new single out. Check out it out here! Sh*t Girls Say! blew up the internet a few months ago. Now check out the cute boyfriends who created it explain how they created the sensation.
FOLLOW TOWLEROAD @TLRD FOR ALL OUR HEADLINES. We appreciate it when you spread and share our content!