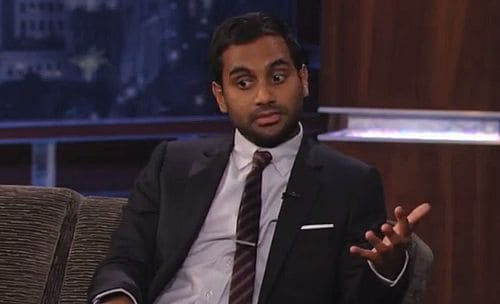 Parks and Recreation's Aziz Ansari stopped by Jimmy Kimmel last night and talked to Kimmel about some of the foods he misses from South Carolina, where he's from. Ansari said that he no longer eats Chick-fil-A even though he craves it.
"At this point why is anyone against gay marriage? You know you're gonna lose. You know you're on the wrong side of things. These are the same people that didn't want women to vote, that didn't want black guys to play football… What was the last thing they were opposed to, interracial relationships? Look, if you're opposed to interracial relationships, guess what: I'm f*cking white girls, and there's nothing you can do about it!"
Watch, AFTER THE JUMP...