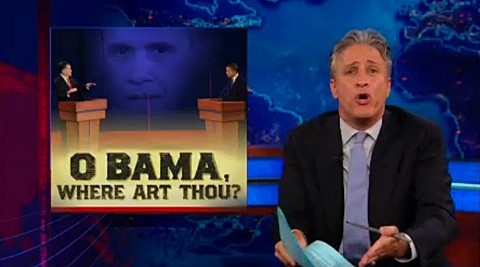 Jon Stewart chewed up and spat out Wednesday night's presidential debate.
"There is no Red America. There is no Blue America. There is only the America that can agree on how bad this guy did in the debate!" adding, "I don't really get this Mr. President. You seem either annoyed to be there or reluctant to make your case. Because, I'm assuming you have a case, which would be a whole other issue."
Watch, AFTER THE JUMP...