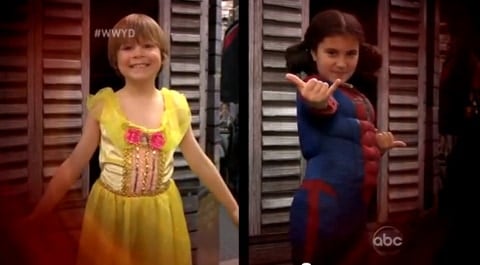 ABC News hidden camera show What Would You Do? tested other shoppers' reactions in a costume shop when children begged their parents for a Halloween costume that crossed gender "norms".
Turns out there are quite a few parents more than willing to try and nip 'teh gay' in the bud, and thankfully some others who tell the parents to let them be who they are.
Watch, AFTER THE JUMP...