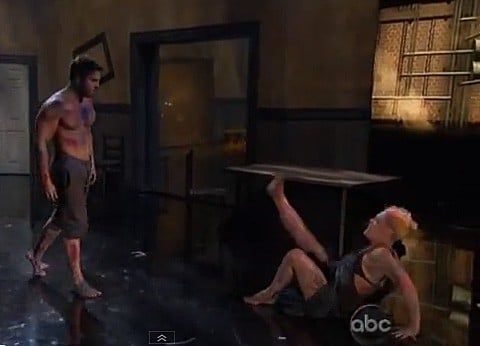 In case you missed last night's American Music Awards or were just too bored to watch the whole thing through, you can watch any of the performances you missed, AFTER THE JUMP...
Here's the winner's list. Justin Bieber took home the Artist of the Year award, but the performances folks are talking about on the web are Psy and MC Hammer, Kelly Clarkson, P!nk, and Ke$ha.
Watch them all, AFTER THE JUMP...
Usher "Can't Stop Won't Stop":
Carly Rae Jepsen "This Kiss/Call Me Maybe":
The Wanted "I Found You":
Kelly Clarkson ""Miss Independent/Since U Been Gone/Stronger (What Doesn't Kill You)/Catch My Breath":
Ke$ha "Die Young":
No Doubt "Looking Hot":
Taylor Swift "I Knew You Were Trouble":
Nicki Minaj "Freedom":
Linkin Park "Burn It Down"
P!nk "Try":
Justin Bieber "As Long As You Love Me/Beauty and a Beat":
Christina Aguilera "Lotus Intro/Army of Me/Let There Be Love":
Pitbull "Don't Stop the Party/Feel This Moment"
Carrie Underwood "Two Black Cadillacs":
Swizz Beatz, Chris Brown & Ludacris "Everyday Birthday":
Stevie Wonder — Dick Clark tribute:
Psy/MC Hammer "Gangnam Style":