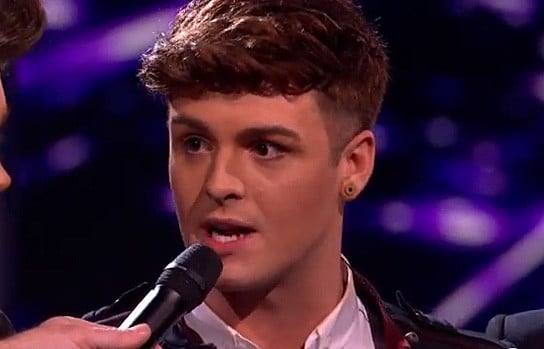 Jaymi Hensley, a member of the boyband Union J, which was formed to compete in this season's X Factor in the UK, came out of the closet over the weekend after consulting with his mentor on the show, Louis Walsh, The Sun reports:
"I spoke to Louis about this and he said, 'put it this way, both of my big boybands had a gay member in them.' So he said it fits the formula quite well! Every boyband has got to have a gay one! And Louis just said 'do it'. I'm gay and I've never been happier!"
Gone are the days when a contestant on these types of shows might have hid their sexuality for fear of audience reprisal. Hensley says his bandmates were fully supportive:
"They have always supported me with doing this. I didn't want to do it in five years' time when I have made money and had a career. I don't think anyone should have to hide who they are....I'd love my career to take off to the heights of One Direction. But not enough people in the music industry are open about their sexuality."
Reaction from the band's fans has been overwhelmingly positive:
He said: "It's been amazing, really amazing. I have not seen one negative comment. "I want to say a massive thank you for people's support. It has been incredible. I have already had messages from young gay guys saying 'thank you so much, I can look up to you', and that's what I did it for."
Jaymi's bandmates — Josh Cuthbert, George Shelley and Jamie "JJ" Hamblett — were also thrilled by the reaction to the news. They tweeted: "Wanted to say how proud we are of our brother Jaymi for coming out and being proud of his sexuality! We are SO proud."
Watch Union J sing Coldplay's "Fix You" on last week's show, AFTER THE JUMP...