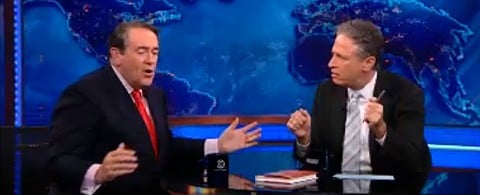 Jon Stewart hosted Mike Huckabee on The Daily Show last night and had it out with him over same-sex marriage and a campaign ad he produced which suggested a vote for Democrats would damn you to hell.
Said Huckabee: "Your vote can't be separated from your faith."
Watch, AFTER THE JUMP...