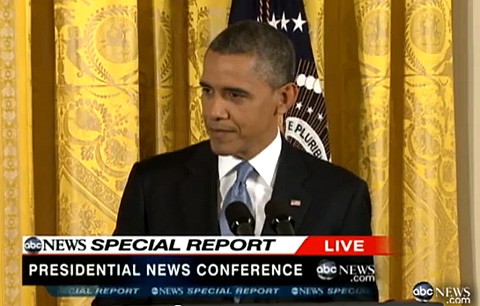 In his 16th press conference today, President Obama took a hard stance over threats by John McCain and Lindsey Graham to block UN Ambassador Susan Rice over the attack in Benghazi if he chose to nominate her for Secretary of State.
"If Senator McCain and Senator Graham and others want to go after somebody, they should go after me. And I'm happy to have that discussion with them. But for them to go after the U.N. ambassador, who had nothing to do with Benghazi, and was simply making a presentation based on the intelligence that she had received, and to besmirch her reputation, is outrageous."
Watch, AFTER THE JUMP...
McCain's earlier statement: