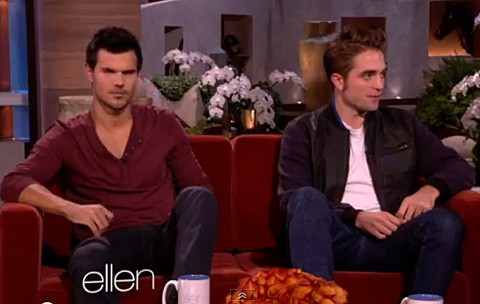 In his appearance with Taylor Lautner on Ellen, Robert Pattinson discussed the possibility of more Twilight films, floating an idea about how they can keep the franchise fresh:
"I was also thinking another way to do it would be to make it look like Will & Grace, where Edward turns gay. But they still stay together. And they raise the kid and everything."
Watch, AFTER THE JUMP...