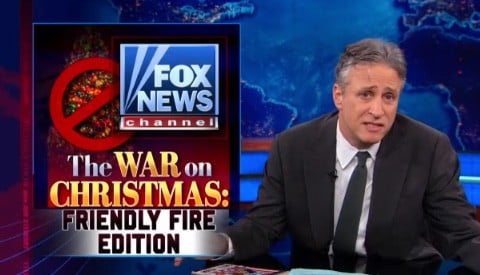 An epic rant from Jon Stewart over FOX News' annual 'War on Christmas' report.
"FOX News itself is located in midtown Manhattan, the epicenter of all that is godless, secular, gay Jewwy, and hellbound, and yet, even here, all around your studio, it looks like Santa's balls exploded."
Watch, AFTER THE JUMP...