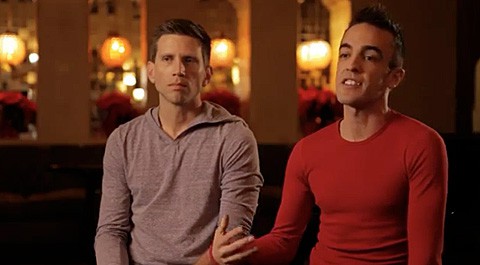 The iconic 'NOH8 Campaign', which started as a response to Proposition 8, recently marked its fourth anniversary in Hollywood. Adam Bouska and Jeff Parshley's portraits of LGBT people and their allies proudly displaying their 'NOH8' with make-up and duct tape are unmistakable and have offered high-profile straight celebrities, politicians, and other public figures a way to show solidarity with the LGBT community.
NOH8's celebration was attended by LeAnn Rimes, Skylar Grey, Kerli, Jamar Rogers, -Jessica Clark, Gene Simmons, and cast members of Days of our Lives.
Watch the clip, AFTER THE JUMP...