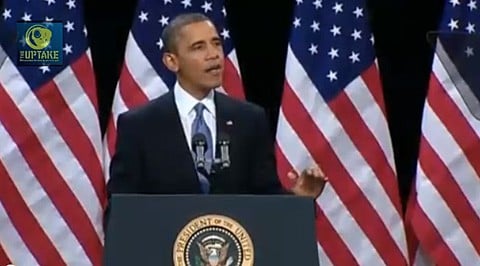 President Obama gave a speech this afternoon in Las Vegas laying out his immigration reform plans, which include same-sex binational couples. Here's what it says in the White House fact sheet:
Keep Families Together. The proposal seeks to eliminate existing backlogs in the family-sponsored immigration system by recapturing unused visas and temporarily increasing annual visa numbers.  The proposal also raises existing annual country caps from 7 percent to 15 percent for the family-sponsored immigration system.   It also treats same-sex families as families by giving U.S. citizens and lawful permanent residents the ability to seek a visa on the basis of a permanent relationship with a same-sex partner. The proposal also revises current unlawful presence bars and provides broader discretion to waive bars in cases of hardship.
Watch Obama's full speech, AFTER THE JUMP...