Chick-fil-A hasn't ended its anti-gay donations.

stunning interactive photo from the top of the Burj Khalifa in Dubai.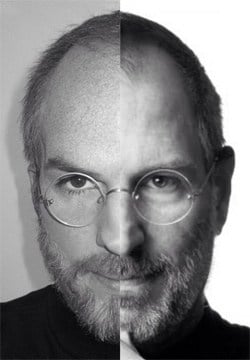 Ashton Kutcher's new role as Apple founder Steve Jobs is being reviewed as "not a casting disaster", but this half-and-half photo reveals that his look is fairly convincing.

Celebrating Jinkx Monsoon, Seattle's premier Jewish narcoleptic drag queen.

Earlier this month I reported on the tiny Appalachian town of Vicco, Kentucky, which became the fourth in the state to pass an LGBT non-discrimination ordinance. The NYT profiles Vicco, assumptions, and common sense: "Admit it: The Commission's anti-discrimination vote seems at odds with knee-jerk assumptions about a map dot in the Appalachian coal fields, tucked between Sassafras and Happy. For one thing, Vicco embraces its raucous country-boy reputation — home to countless brawls and a dozen or so unsolved murders, people here say. For another, it is in Perry County, where four of every five voters rejected President Obama in the November election."

Adam Lambert celebrates 31st birthday, encourages fans to donate $31 to the We Are Family Foundation: "In exchange for the donation, WAFF will send donors the instructions on how they could record a 10-second birthday greeting for Adam. Those who could not donate $31 can still give a lesser amount to the foundation on Lambert's behalf, for which they will be able to wish him a "Happy Birthday" by signing the "world's biggest" birthday card."

Being photographed shirtless seems to be Justin Bieber's new thing.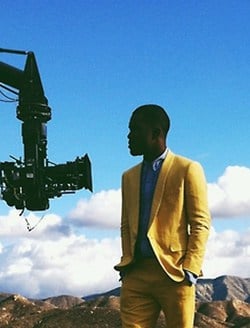 Frank Ocean shoots "Forrest Gump" video.

Bay Buchanan trades politics for real estate: "'I thought to myself in November, I have another career in me,' Buchanan said. So two days after the election, she started an online real estate course and now has her sales license and a firm: McEnearney Associates Inc. in McLean, Va."

Matthew Rettenmund reviews Broadway Bares.

Remember that fake viral video of the Eagle scooping up a toddler? Good things are coming of it: "The viral video of the eagle, which was created by students at Montreal's Centre NAD, has received international media attention and had more than 41 million views on YouTube since it was posted on Dec. 18. And the school says it's also generated a few bucks that will go toward a scholarship for a deserving student at the 3D animation and digital design school."

Bloomington, Indiana mayor Mark Kruzan conducting wedding ceremony on Thursday for more than a dozen LGBT couples.

Beyonce rehearses for the Super Bowl, releases sexy ref promo.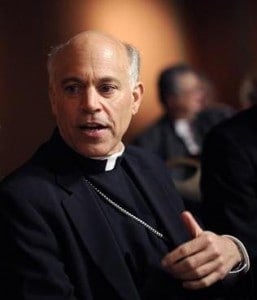 San Francisco Archbishop Salvatore Cordileone compares allowing gays to marry to legalizing male breastfeeding.

Hillary Clinton Super PAC launched: "The group is chaired by Allida Black, founder of the Eleanor Roosevelt Papers Project at George Washington University and Roosevelt Institute."

Royal Oak, Michigan City Commission passes human rights ordinance:
"If passed into law, Royal Oak will join Ann Arbor, Birmingham,
Detroit, East Lansing, Ferndale, Grand Rapids, Kalamazoo, Lansing,
Saginaw, Traverse City and Ypsilanti in enacting a human rights
ordinance."

Canadian Television Network profiles gay hockey player. "Heggart talks in detail about his near suicide attempt — he had chosen a knife to the wrists — as he was coming out of the closet. CTV also dives into his coming out in the locker room. The piece is accompanied by an essay from reporter Kevin Newman, whose son, Alex, came out of the closet."