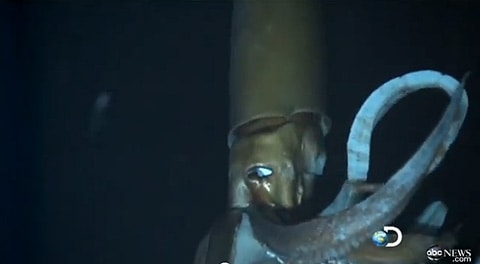 On Monday I posted still images from a video shot off the coast of Japan to be premiered later this month on the Discovery Channel featuring the first footage ever taken of a giant squid in its natural habitat.
Now, ABC News provides a glimpse of it.
Release the kraken, AFTER THE JUMP...