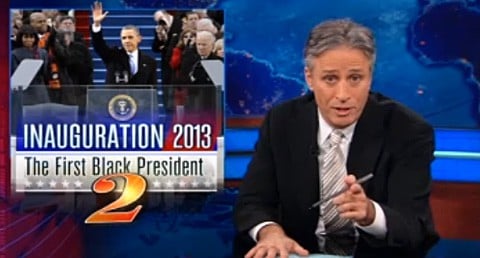 Jon Stewart took a look at Obama's second inauguration, Obama's inability to recite the oath, George Stephanopolous' analysis, and, of course, Michelle Obama's bangs.
Finally, Supreme Court Justice Sonia Sotomayor made it up to NYC after swearing in the Vice President to sit down at The Daily Show.
Watch (in three parts), AFTER THE JUMP...
Sonia Sotomayor: