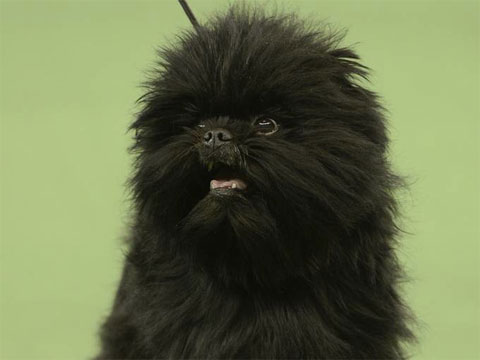 'Best in Show' at the Westminster Kennel Club Dog Show last night was Banana Joe, a monkey-faced Affenpinscher who beat out a Portuguese water dog, a Sheepdog, a Bichon Frise, an American foxhound, a fox terrier, and a wirehaired Pointer.
Last night's win was his first at Westminster, though he has won 86 other shows. He's now retiring, the NYT reports.
Watch ABC News' report on the win as well as his appearance on Anderson Live,
AFTER THE JUMP...
Anderson Live: