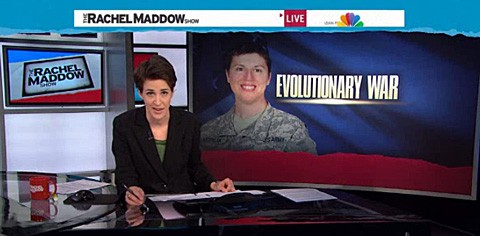 Rachel Maddow looks at Defense Secretary Leon Panetta's recent announcement that benefits to nearly the extent allowed by current law will be extended to gay servicemembers and their families, and John Boehner and House Republicans' campaign to defend DOMA, effectively blocking full benefits.
Maddow also looks at the infuriating and heartbreaking story of Charlie Morgan, the lesbian soldier and activist who recently lost her battle with cancer, and Morgan's wife Karen, who will not be receiving any benefits because DOMA is still in place.
Says Maddow: "It is a sad story. For many people it is an enraging story. But it is not a finished story."
Watch, AFTER THE JUMP…
Visit NBCNews.com for breaking news, world news, and news about the economy