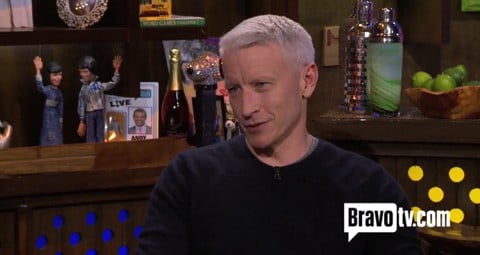 On last night's Watch What Happens Live, Andy Cohen asked Anderson Cooper if his opinion had changed since he came out regarding whether certain people in the media who are closeted (and Cohen and Cooper are not naming names) should come out or not.
Said Anderson:
"I mean look, it's a personal decision that everyone has to make for their own reasons. Obviously, I think we're all better off with greater visibility, so I would encourage people to do what they're comfortable with, but no, my opinion hasn't changed. Look, I'm pretty understanding of where people are at, and people are at different places in their lives. But there's a bunch of people whom I'm surprised have not been more forward, and you know given their position and the extent to which they're forward about other aspects about their lives."
Watch, AFTER THE JUMP...